It's our mission to be a movement that catalyzes transformation by empowering Christian business leaders through personal growth, excellence at work and connection to a community of world changers.
Transform

Challenging the way you think and breaking patterns of limitation.
Activate
Discovering and learning how to apply your gifts for Kingdom purposes.
Connect
Recognizing you can only achieve your God-given destiny with others.
About us
Kingdom + Business
Our whole reason EPIC exists is to help lead transformation through the collision of Kingdom and businesses. Bridging the gaps in the seven mountains of influence; Family, Religion, Government, Business, Education, Arts and Entertainment, and Media is how we do it; but we can't do it alone, please join us.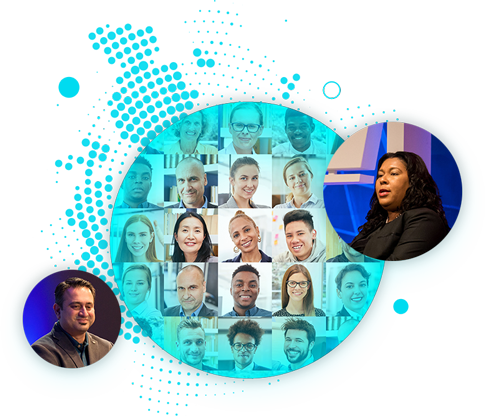 God is raising up a generation of business leaders to be catalysts for transformation.
Epic at Work is a movement committed to bringing leaders together to achieve not only city-wide transformation but also national transformation!
Our community of Practice operates through high-touch programs, robust content, and a global portfolio of redemptive business & nonprofit ventures. 
Jesus reached the world through businesspeople​
Businesses Play a Big Role
I would encourage businessmen and women to attend with the expectation to be not only encouraged, but also to be challenged and inspired in their individual calling in life and in the marketplace.
If you want to challenge your thinking concerning how you are bringing the Kingdom of God into the workplace, this is the conference for it.
The EPIC at Work conference changed my life and started me on a journey to determine my worth and value in life. Thank you to your team for paying the price to bring the truth to the market place.
I have shared with at least 20 plus friends and business people, that it was the most anointed, content filled, and realistic business conference I have ever been to.
Amazing! As a result of attending EPIC, I am now ready to take my business to next level.
I looked at how everyone was getting touched by God and thought to myself, "This is what revival looks like." So amazing for it to include people from so many spheres of influence and such a great variety of churches represented.
Interested in joining us at an upcoming event?
EPIC Business Conference
A Kingdom business conference for entrepreneurs and business leaders.
EPIC Circles
Join an EPIC Circle near you, connect with other thought leaders in your community.
Monthly Gatherings
Stay engaged with our monthly in-person and virtual meetings launching in 2022.
Fill in your information and we will get back to you.
We are grateful for our partners! They sustain our commitment to see Kingdom transformation for business leaders, companies, and cities across the world. Thank you for helping us drive this movement.